Timber Decking Maintenance Tips
A couple of weeks ago, we spoke about how to extend your decking. Before you can get started on that project you would need to ensure your decking has no weaknesses and is structurally sound. Whether you are wanting to extend an existing deck or increase the longevity of your work, you will need to keep on top of the maintenance of the timber.
Timber is susceptible to rot and warping out of shape but, with a little TLC, you can prevent this damage and increase the lifespan of the decking.
Cleaning your Decking
It is good practice to regularly clean the decking of any debris to prevent potential damage. Aim to clear your decking of moss, fungi and dirt twice a year; once in spring to spruce it up for the summer and once in the autumn to put it in good stead to last the winter.
Brush the surface with a broom to remove any loose dirt or moss.
Hose the surface down or use a pressure washer to remove as much dirt as possible.
Apply decking cleaner and scrub with a stiff brush.
Allow a couple of days for the deck to dry before applying the protective layer of choice.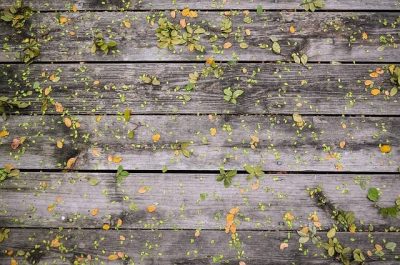 Protective Coats
For the protective layer, you can use a protector for a clear layer or a stain to protect and colour the decking. Decking oils also provide a great protective layer whilst replenishing the natural oils and colouring the deck. A wood sealer will help waterproof the timber and protect all year round.
Restoring your Decking
If the decking is looking a little worse for wear, you can scrub in a restorer once the deck has been cleaned and any previous protector or stain has been removed. Apply the restorer to the decking and finish with the protective coat after a couple of days once the deck has dried out.
The best place to start with new decking is with top quality timber. We stock a wide range of sizes and lengths of top quality sawn and treated timber along with all the accessories you'd need for a decking project. Take a look at our product information page and our timber decking special offers!