Benefits of Different Guttering Shapes
Your choice of guttering type may be more important than it seems. If chosen properly, it can transform the look and style of a property. You also need to match the correct shape and size to your property to ensure efficient drainage and to prevent any damage to the building itself.
uPVC is a great option for guttering. It is affordable and the most likely to be leak free! The range of colours and options out there are vast and are sure to meet the needs of any project
Square Guttering. Square gutters are a great option if you want a contemporary and modern finish to your property. The angular shape of the gutter also increases the capacity of rainwater that can be held.
Half Round Guttering. The non-angular shape of half round gutters means it is lower in capacity, however, half round gutters tend to be the most popular choice for guttering projects. They are long lasting and suitable for most applications.
Ogee Guttering. Ogee gutters offer a higher flow rate and also a more decorative finish to the job. The front face is moulded and, with a wide variety of colours on offer, is well suited to old and new houses.
Deep Guttering. The benefit is pretty much as it says on the tin. The deep gutters are perfect for larger houses and those that need to drain a larger capacity of water.
Whichever shape guttering you go for, ensure that you regularly inspect the flow of water and that there are no blockages or breaches that could cause damage to your property.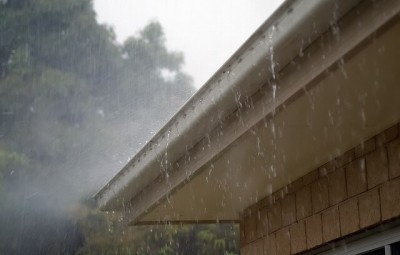 We stock a wide range of guttering pipes, guttering downpipes, adapters and accessories at Atlantic Cladding. Our uPVC guttering come in a range of colours including white, black, brown and caramel.
Take a look at the product page here. If you're not too sure on which guttering shape or product that would best suit your product, please feel free to contact us for expert advice.