Contact us today for Underground / Soil / Waste Systems
Please do not hesitate to call us on any of the numbers below, if you have any technical queries about our underground, soil and waste products, or if you would like a quotation. Our team have many years of experience in the roofing and building industry and would be happy to be of assistance.
Free Delivery & All Major Credit Cards Accepted
Underground Drainage Products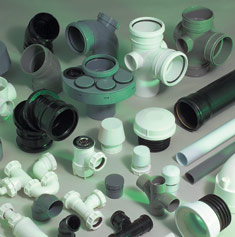 At Atlantic Cladding we carry a broad range of underground soil and waste products, each providing a number of drainage solutions. We aim to provide quality, high-performance systems, which are extremely reliable, and are quick and easy to install.
All our underground drainage products are suitable for installation in commercial, industrial and residential developments.
We stock pipes in terracotta, black and white, plus couplings, bends, gully traps, inspection chambers, and all accessories to make fitting your installation more straightforward.
For further information about the most appropriate drainage solution for your application, please call one of our dedicated help desks, who will be more than happy to be of assistance.
Available at Atlantic Cladding:
Underground drainage, soil and waste products
Extensive range
High quality products
Find a Location
Swansea
St Davids Road Industrial Estate,
Enterprise Park,
Swansea, SA6 8QL
Barry
Atlantic Way,
Barry Docks,
Barry, CF63 3RA
Cardiff
Jubilee Trading Estate,
East Tyndall Street,
Cardiff, CF24 5EF
Newport
Unit 4 Stephenson Street,
Newport,
NP19 4XB