Contact us today for Cavity Wall & Loft Insulation
Please do not hesitate to call us on any of the numbers below, if you have any technical queries about our insulation products, or if you would like a quotation. Our team have many years of experience in the roofing and building industry and would be happy to be of assistance.
Free Delivery & All Major Credit Cards Accepted
Insulation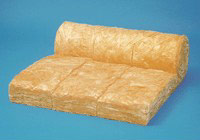 Insulation is a general term used to describe products that reduce heat loss or heat gain, by providing a barrier between areas that are significantly different in temperature. There are a number of items in the home that benefit from insulation – such as central heating boilers and hot water pipes.
Why is it important?
Buildings need some extra help to make them more energy efficient, and good insulation is the way to do this. Home insulation (loft roofs, external walls, floors, cavity walls), therefore reduces the amount of heat that escapes from a building in the winter and protects it from getting too warm in the summer.
Where can you get it?
We supply and stock several types of insulation products, from combe roll loft to cavity wall. We also stock Jablite polystyrene insulation for cavity and floor applications, plus an extensive range of accessories.
Available at Atlantic Cladding:
Combe roll loft products
Applications of cavity wall insulation
Jablite polystyrene insulation
Find a Location
Swansea
St Davids Road Industrial Estate,
Enterprise Park,
Swansea, SA6 8QL
Barry
Atlantic Way,
Barry Docks,
Barry, CF63 3RA
Cardiff
Jubilee Trading Estate,
East Tyndall Street,
Cardiff, CF24 5EF
Newport
Unit 4 Stephenson Street,
Newport,
NP19 4XB