How to Quickly and Easily Insulate your Attic and Roof
Now that winter has shown its face it, is important that your attic, and roof are well insulated. This can be highly important, not just because of losing valuable heat from your property, but also any exposed pipe work that is not lagged can potentially cause a lot of damage. If completed correctly, using the right materials, insulating your attic area need not be a struggle, and time enduring effort. Below are some basic steps that should be taken when thinking about insulating your attic, and roof space.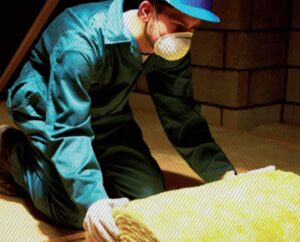 Choose insulation – Before anything it is important that you have a good look into the  market to identify what materials are available, and the benefit different materials  offer. There are many products that will cause itching if the correct PPE  is not used. To make things less uncomfortable, buy recycled insulation, it can cost more, but can be worth it in the end.
Laying insulation – Clean between floor or roof joists to remove any loose debris. Between roof joists a perforated felt may be required. Check if any gaps need to be allowed for electrical hardware. Roll insulation out between the joists, don't compress too much but tuck into the sides of the joists. Holes will also be need to be cut in the insulation, to allow for electrical hardware, this will prevent it from overheating. Any wires need to be placed above the insulation.
Layers – Sometimes building regulations may require you to double up on your insulation. When doing this, run the second layer in the opposite direction to the first to prevent any gaps appearing.
Boarding – By buying a smaller size board it will make the job easier to do with less complications. Way rock boards are easy to use due to its tongue and groove system. Be careful where you are standing whilst doing this as footing can be difficult at times.
For further information on the above, please do not hesitate to contact your local Atlantic branch, and one of staff will be delighted to help.