Quick Tips! Underground Pipe Installation
There are a wide variety of underground pipes you could choose for the job but the most popular these days are plastic UPVC. The pipes are the cheapest option and come with many benefits. The pipes are lighter in weight allowing for a longer pipe length and less connectors.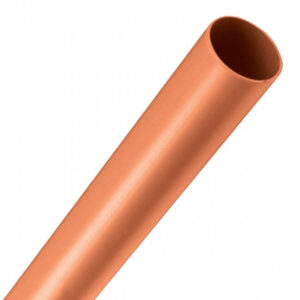 Quick Tips for Installation:
– The pipes can be easily cut with a hack or wood saw just be wary of cutting in lower temperatures as the pipe can become more brittle.
– Ensure any cut lengths are chamfered to (roughly) a 45o angle.
– When planning a replacement project, use property deeds to find out any existing pipework if you are looking to replace existing pipes.
– Make sure you inform your local Building Control Department of the changes you are looking to make, these need to be inspected before you start on the project to ensure you are in line with safety regulations.
– Once you've been given the go ahead, start by digging a trench that is around 300mm wider than the pipe itself.
– If the trench is a suitable soil (fine with no stones) you can use the pipe bed, if it is more granular, opt for a layer of pea shingle to lay the pipe on.
– Use pea shingle to cover the pipe up to 100mm then use a backfill with no stones to fill the trench to the top, compacting the final layer as it is laid.
– If the pipe is in danger of contact, cover it with a paving slab to avoid the pipe being breached.
Underground Products and Pipes at Atlantic Cladding
We have a wide variety of underground soil and waste products available to provide a number of drainage solutions. The fittings are quick and easy to install whilst retaining high quality, reliability and performance. Take a look at our product page for further information or feel free to get in touch with any questions you may have.
Don't miss out! We currently have special offers on our underground drainage, soil and waste systems. Find out more here.