New Year's Resolutions That Will Improve Your Home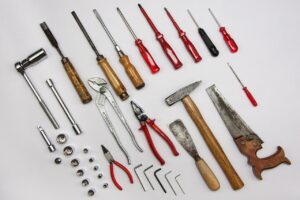 Planning on making a new year's resolution, then why not make one that will not just benefit yourself but also others around you. Introducing simple changes to your life can make a big difference to your home. If you tend to smoke inside your house but don't want to give up, try to go outside as much as possible when you require a cigarette. By doing this you will not just help yourself cut down on the amount of cigarettes you smoke a day, but you will also prevent your home from smelling of smoke therefore keeping everything fresh, and clean.
Over the Christmas period your home looks festive, and inviting but when all the decorations have been taking down it can leave you feeling depressed. This can be a great time to think of new colours and textures to introduce to your home. By adding bright colours it will help make you feel inspired and your home will appear more spacious.
When retrieving Christmas decorations from your attic, you may find some tools and DIY equipment that you had forgotten you possess. Why not make a New Years Resolution to look after your tools, and make a home for them to go. There is a wide range of tool boxes available in most DIY stores but if you have a large collection you may need something a bit bigger. Any space that is available under the stairs can quite easily be turned into storage space for your tools by simply adding a few shelves.
If you decide to paint walls in your home, you may be left wishing you didn't, because you dislike the finished look. If a colour doesn't look right this doesn't mean it needs to be changed again. If the accessories are changed to suite the colours of the wall then the finished product can look great.